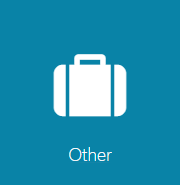 Our client is a fast growing third party ManCo based in Luxembourg city. Due to a business increase they are currently hiring a new Portfolio Manager in order to develop and look after their PE/RE/ illiquids funds.
The position:
Identifying and monitoring investment strategies
Manage fund investments (Managing cash flows, calculate performance metrics, and analysing financial reports)
Preparation of reports to Senior Management Committee, Board of Directors of Fund and Board of Directors of the Management Company
Coordination and review of fund financial reports
Work closely with the investment advisors and report to the head of PM.
The profile:
2-4 years of experience in a similar role
Good knowledge of AIFs/ AIFMD environment
Fluency in English
"Hands-on" mentality combined to te ability to work within a fast paced environment
For more details, please apply directly online.
All applications will be treated in full confidentiality according to our GDPR privacy policy.
If your profile is not suitable for this particular role, we will keep your CV on file for any future positions which could be suitable